Lornie Road [Towards PIE]
Posted on Sat, 2 Jun 2018
---
Yesterday, I was alerted to a traffic jam along Lornie road by a friend via WhatsApp. Apparently, by that time (10:40am), the congestion has somewhat eased and there was no indication under Google Map, One Map or even Traffico.
Details of the incident have since been covered by The Straits Times.
Did Traffico see anything? Yes! The congestion chart for Lornie road (towards PIE) on 1 Jun 2018 is shown below.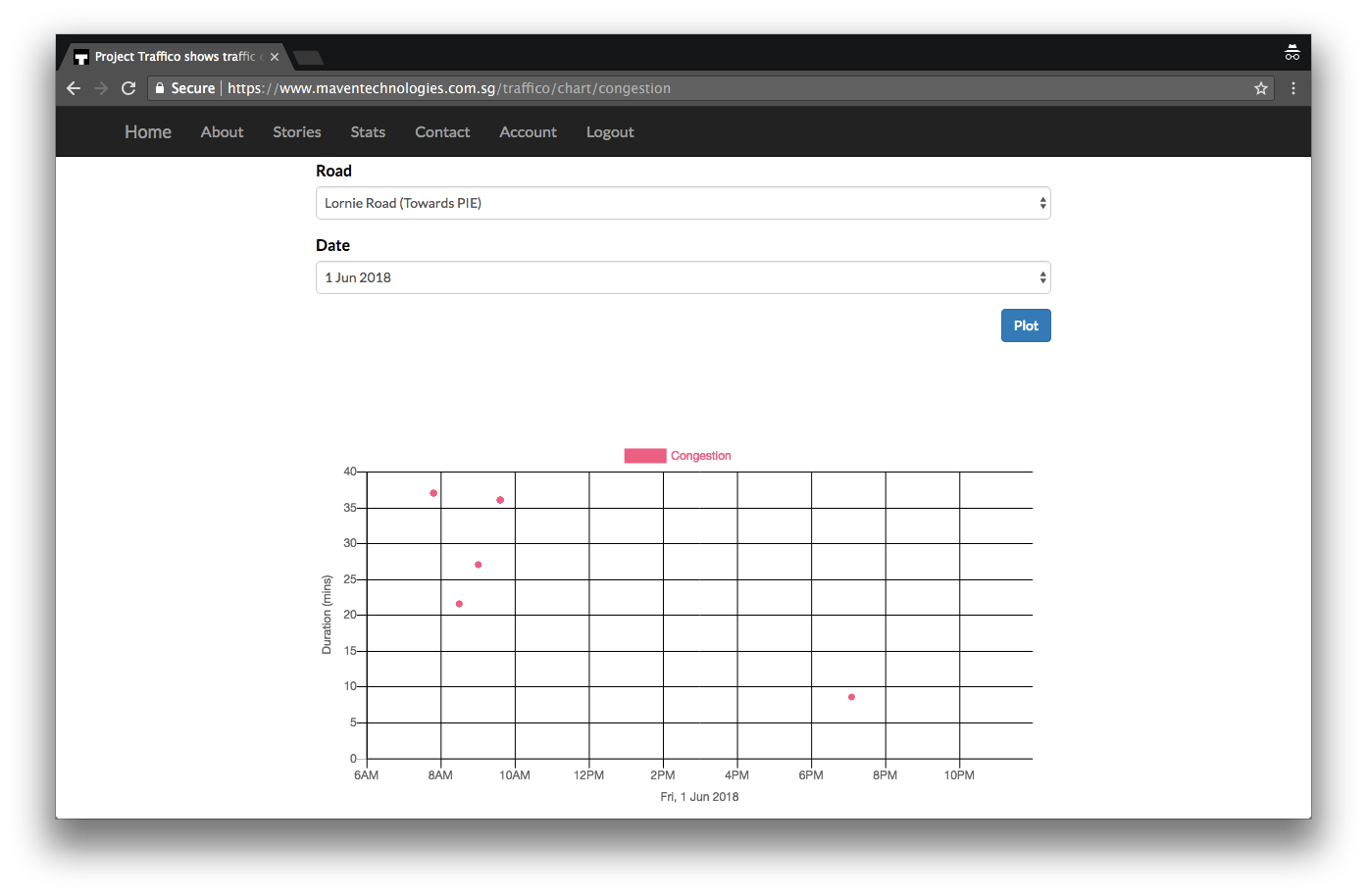 As you can see, the first sign of congestion started at around 7:48am for about 37 mins. Subsequently, there were also slight congestions detected:
8:30am, for 22 mins
9:01am, for 27 mins
9:36am, for 36 mins
It almost feels like someone standing there observing the traffic and reporting the congestion between 7:48am to 10:12am, doesn't it?